SEWER JETTING & HYDRO FLUSH
Sewer Line Flushing & Cleaning
Regular cleaning of sewer systems is important to ensure they function properly in order to protect public health and the environment. More importantly, regular sewer cleaning will extend the lifespan of pipes and reduce maintenance costs.
HYDRO FLUSH SEWER CLEANING
Due to natural disasters and aging sewer systems, pipes tend to become clogged with dirt and debris, causing sewer back-ups and blockages. Our specialized hydro flush sewer nozzles and high pressure jetting units allow us to clean drains and sewer mainlines from 4″ to 36″.
Sewer line flushing in Calgary can be done in an emergency situation or as part of your ongoing maintenance program.
You can always count on Calgary Sewer Scope to clean or maintain your sewer quickly, completely, and affordably.
High-Pressure Jetting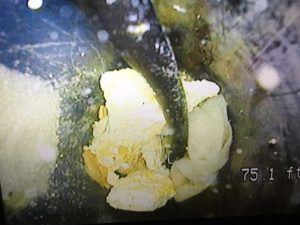 Our flushing units pump water out at high pressure creating a turbulent action that scours your pipes clean. Our highly trained operators will ensure obstructions and debris are removed without causing any damage to the pipe.